3 Easy Steps To Get Rid Of Any Malware On Your Website
Have you come across numerous complaints from your visitors about malware and malvertising on your website recently? Unfortunately, this is something that creates a bad reputation in your name. Malware can be quite harmful to your website as well as for your computer. They may be used to steal user information, access to your site or even hijack your entire system. Hence, such issues should be taken care of as soon as possible. But, first of all, you need to check whether it is your website's problem at all. Malware can come from a variety of sources like the browser you are using, your server, and last but not the least, your computer. Hence, you should detect the source of the problem to come up with effective solutions.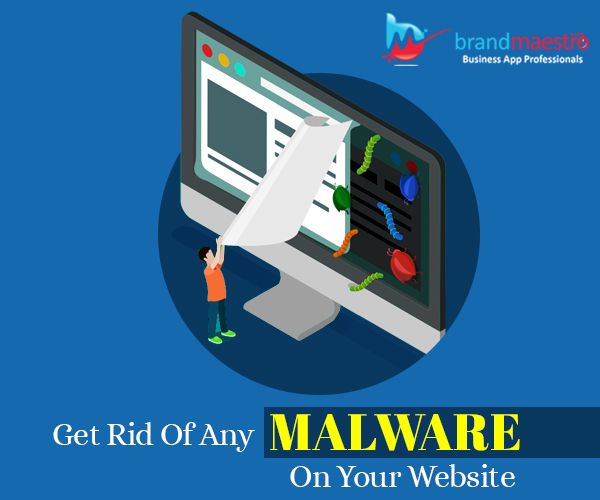 If the problem is in your system, you cannot but scan your computer for any such threat and get rid of it. You can use free anti-malware tools from the web to do this job. In such cases, you do not require the services of professional website malware removal experts. But, if the problem is not of your system, but your website, it is best to ask for their help. It is not that you cannot do it on your own, but the experts in malware removal services will take lesser time and provide guaranteed results at quite an affordable price. If you are keen to know how they will render your website malware-free, go through the steps mentioned below:
Run A Thorough Check On Your Website
Any professional website malware removal expert will first run a thorough check on your website and see where exactly the problem lies. They will check your plugins and extensions and see which of them are not updated. It is mandatory to update all your installed plugins at least once in every 6 months to reduce chances of potential threats. If there is any unused or apparently unnecessary plugin, it may be the reason behind the Malware attack on your website. The professionals will get rid of all such issues with the help of effective website scanning tools before they move on to secure your accounts.
Safety Tip: Always use plugins and extensions from reliable developers. If you do not have the time to research, at least read the reviews before you download and install any plugin on your site randomly.
Secure The User Accounts
This is the next step to prevent any kind of malware attack on your website. The most common requirement that every one of you are aware of is, changing user account passwords regularly. This is the standard precautionary measure that all expert website malware removal services will suggest. You can also consider the 2-factor authentication process if you have a WordPress website. In this process, a 6-digit code is generated every 30 seconds to prevent anyone from accessing your website even if they have your user id and password.
Safety Tip: Keep deleting inactive accounts regularly.
Consult Your Website Host
If the malware has come from your server, you should contact your host to take care of it. It is their responsibility to prevent such issues and take necessary actions in case of any infection. You can ask them to run a scan of your account and restore suitable conditions.
Safety Tip: You should purchase your server and hosting only from reliable providers.
Preventing your website against security threats like virus and malware should always be on the top of your priority list. It will not only ensure the security of your website but also of the valuable personal and financial information that your customers trust you with. So, makes sure you take all the necessary steps to provide 100% security with the help of effective website malware removal services. Talk to a malware removal expert from a reliable agency and see what he/she has to say about online security threats. You will gain further insight into the need for constant monitoring and scanning of your site. Never ignore security factors when running a business online.