4 Effective Ways of Marketing Your App Development Business
There is no doubt that the market has become tough for every company that provides digital services. In order to draw more target crowds for their business, almost every company is eager to launch their own mobile application. As you already know that maximum users now prefer mobile devices to access almost everything they need, it is very relevant for the mobile app development companies to practice the effective ways to market their business.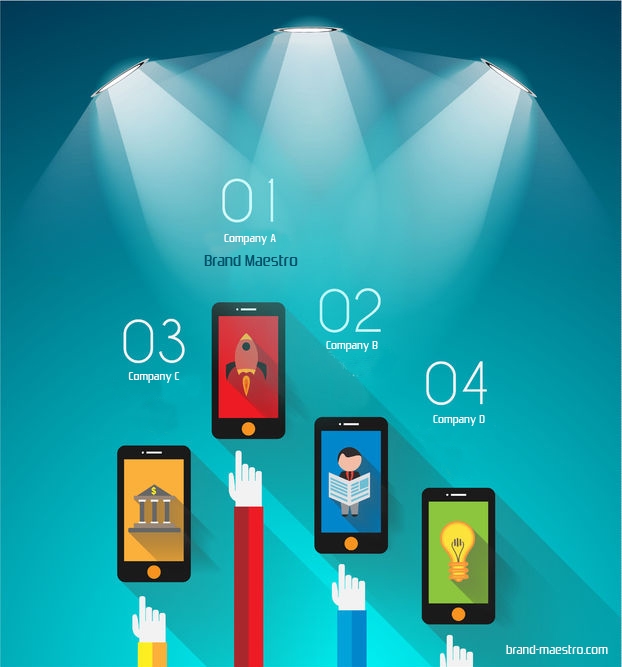 However, mobile app development companies are also facing the heat of competitive market and in order to make rank higher, they need to adopt long-term plans. In this article, we will talk about some efficient strategies that will help you to float in this rapidly changing world of digital marketing.
Social Media Presence
Today, every small, medium and large enterprise has their own account in several social media sites. If you want to develop your app business, then you should utilize this tool efficiently that can open the door for thousands of potential clients for your business.
In addition, you should know that social media is one of the most powerful mediums through which a business can interact with its potential client conveniently. Thus, never ignore the potential of social networking sites and try to get followed and liked by thousands of people who can be marked as your potential customers. Here are some advantages you can gain if your app development business associates with social networking sites.
Connect millions of people across the world
Less expensive marketing strategy
Efficient way to announce new plans
Get traced by targeted audience easily
Respect Your Loyal Users
Nowadays, almost every app development service provider (no matter how big or small) offers extra benefits to its loyal customers, because their success lies in the constant support of their loyal customers.
The best way to reward your loyal customer is to send some special and unique offers like a gift or an assured discount on every product through a mobile app. This will energize and encourage your customer to build a strong relationship with the company. The bottom line is that you will have to make your customers feel like they are special.
Join the Ad Network
If you find it difficult to promote your company in the vast arena of other app development companies, you can join the networks of affiliated add companies. These companies will work for you and promote your applications through different but efficient mediums.
However, if you want to promote your app through ad networks, then you will have to bear just 1% for click-through process. The click-through process will definitely boost your ratings and will enhance your company's organic ranking.
Opt out for Organic Marketing
App Store and Google Play work with organic ranking differently and to ensure the optimum exposure to your targeted audience, you will have to understand those differences so that you can sense the improvement conveniently.
You should know that your position in the ranking would be determined by ad-driven links if your app is going with the App Store. However, if it is Google play, then your ranking will depend on a number of users and the ratio of per download. The higher number of download you have counted the higher rank you will avail for your mobile app development company.
Today, numerous app development service providers choose to build their own app empire through which they can present different apps to their existing users through the internet banners, external link suggestions or push notifications within their own apps. By utilizing the process of click-through, one can increase the number of app downloads.
These are some of the easiest and effective marketing strategies, for your app development business. If you have experienced other efficient strategy, please share with us.