A Sneak Peek into 5 Popular Backup Plugins for WordPress
What if you find one day that your WordPress website has been hacked? The absence of a backup will imply that you have to create your website again from the start. You will have nothing to do but regret that if you have used a backup, you could have easily recovered your website. Now, wake up from this nightmare and before your world turns upside down (when your website gets hacked), choose a good backup plugin WordPress. You will come across several options while making the choice. In order to ensure that you do not face any trouble in picking up the best one, here is a round-up of the five popular WordPress backup plugins appreciated by top web development services.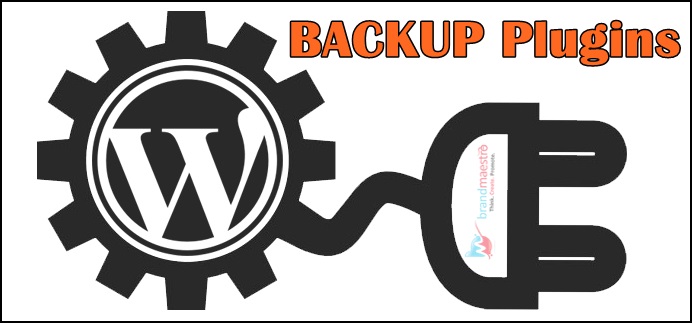 FiveBest Backup Plugins for WordPress At Present:-
1. VaultPress – Excellent and Expensive
If you are ready to pay any price for a seamless backup solution for your WordPress website, look no further than VaultPress. It is premium (subscription-based) and has been developed by Automattic. It is worth mentioning that Automattic runs over 25 million websites on WordPress. By spending 5 dollars every month, you can take advantage of the automated and impeccable real-time cloud backup and security scanning solutions of VaultPress. Installation is easy and retreiving data from the backup is just a click away.
This powerful plugin maintains an advanced backup of your website by syncing your content daily. You can have the peace of mind that both minor and major file changes are backed up timely by VaultPress. Then, there are daily security checks that ensure your website is safe and devoid of any threats.
Get a monthly subscription to VaultPress and enjoy its benefits. One of the demerits of this backup plugin WordPress is that it gives you no choice regarding where to save the backup.  
2. BackupBuddy – An All-round  Solution
This is another premium backup plugin for WordPress much preferred by leading web development services for its versatility. But, BackupBuddy is not subscription-based like VaultPress and you have the option to use this solution for more than one WordPress website.
BackupBuddy is acclaimed as the multi-tasking plugin with a bevy of features. It allows you to run backups on a daily, weekly or month basis. You can choose to schedule frequent, quick, small or full backup sessions. After backups, all of your content will be stored at a secure destination which can be email box, an offshore server or BackupBuddy's cloud storage services, such as Amazon S3, Dropbox, Rackspace Cloud, Stash and FTP.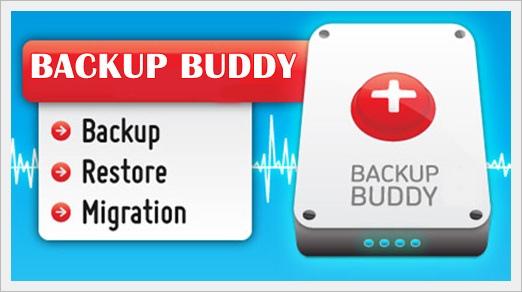 Other fabulous features of BackupBuddy includes automatic check and fix of common errors in the database, free malware check of the site, mass text search and stand-in  and individual backup file recovery.
3. UpdraftPlus – Impressive
One more premium WordPress backup plugin which functions quite well is UpdraftPlus. It has its share of merits and demerits. Let's talk about the merits first. You can develop full backup of your site and stream the content on your computer or store your files on the cloud. You can schedule backups and choose the location on your computer to save them. The recovery process is matter of just one click. You can take advantage of several other features apart from easy backups and simple retrieval process.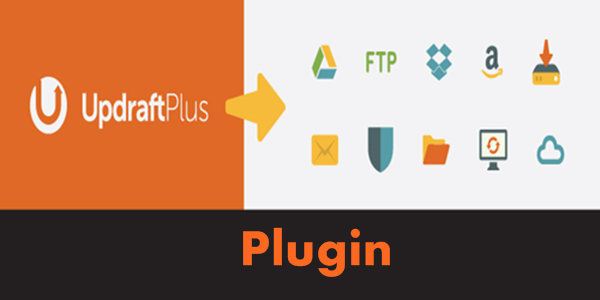 The major turnoff of UpdraftPlus is its disorganised user interface, as a result of which a novice may face difficulty to find the options he or she requires.  However, this disadvantage hardly makes a difference since you will see a fine rating of UpdraftPlus in the WordPress plugins directory.
Also Read : Why & How to use WordPress for Custom Web App Development?
4. BackWPup – Simple and Sound
There are many free plugins that offer full WordPress backup, but the thing that makes BackWPup stand out among them is that this backup plugin WordPress is really simple to use. Among the free WordPress backup plugins, BackWPup is voted the best by most web development services. You can plan automatic backup sessions and your content will be safely stored on FTP, email or the cloud services like, Amazon S3, Dropbox and Rackspace Cloud. The retrieval process is also easy. You will find many useful features in the BackWPup Pro edition which includes, backup storage on Google Drive, priority support and more.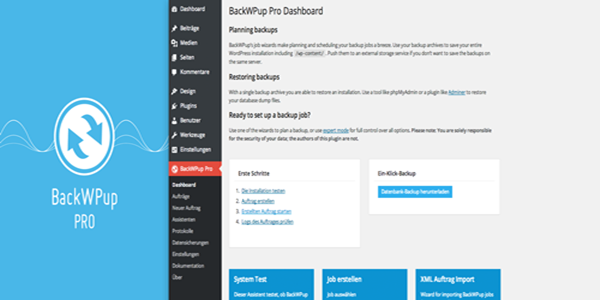 This free plugin for WordPress is a good pick if budget is a factor.
5. BackupWordPress –Easy to Use
BackupWordPress comes free as well as premium. Like BackWPup, it ensures hassle-free usage. Both the premium and free versions share more or less the same features. You can develop your own backup schedules and it can function optimally with low memory.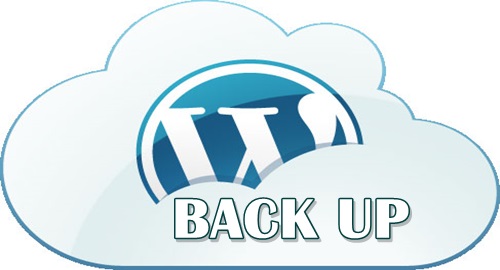 One of the major differences between the free and premium version is that in case you wish to save your backup files on FTP, Dropbox or Google Drive, you will have to opt for the premium version. The free version of BackupWordPress does not offer this facility.
Currently, these five are the most popular backup plugins for WordPress. The leading web development services have vouched for them. So, select anyone of the aforementioned five plugins and protect your WordPress website.