5 Elements To Consider Before Starting Your eCommerce Website
The decision of starting your own business online is indeed a wise one. In this age of the internet, if you can leverage the digital world, your business will surely reach the highest rungs of success. Moreover, setting up an eCommerce website does not require you to spend a fortune. If you can establish your business properly on the digital platform, you will get a high return on your investment. However, there are a few important factors to consider before starting up your online business. Just take a quick look at the following points to get an idea about the simple, yet, important elements you need to consider before launching your eCommerce website.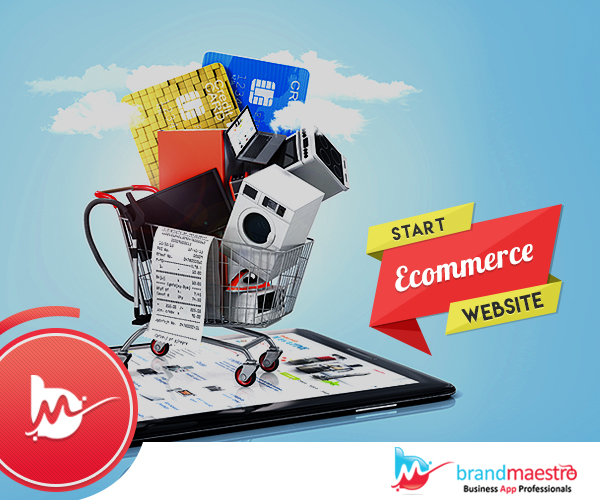 Type And Quality of Products-
Have you decided what type of products you want to sell? Well, of course, you have! Otherwise, why would you even think of building your eCommerce website, right? Now, have you researched the market? Do they experience a strong consumer demand for the products? Do you want to sell only a particular category of products or a mixed bag? Research your competitors and see how they are placing their products on the online platform. Plan accordingly so that yours stand out from the rest.
Product Pricing-
This is another area that you need to do some research on before reaching any conclusion. Check what are the market rates for the products you want to sell on your eCommerce Website. Furthermore, get some idea as to how your consumers perceive your products and what prices are they ready to pay you. Lastly, do some research on what your competitors are doing. Set your price tags only after considering all these factors.
Customer Convenience-
The basic idea behind setting up an online store is, providing the best experience and maximum convenience to the shoppers. Hence, you should develop an eCommerce website that is fast-loading, user-friendly, easily navigable and mobile-responsive. Even if you have a bit of knowledge regarding eCommerce website design and development, it is best to opt for professional help to minimize chances of errors and optimize performance. You should always focus on providing an exceptional user experience.
Customer Preferences And Security-
Do you have images of your products from multiple angles? Are the product descriptions packed with relevant information? Do you have different sizes and colors available for a single product? These are some examples of customer preferences that you need to consider when launching your online store. Furthermore, you should also ensure high-security purchases to protect your customers' personal as well as financial details.
Payment Options-
It is best to have multiple payment options to provide maximum convenience to your shoppers. You should also consider the fact that most online shoppers prefer to pay through COD or Cash On Delivery. So, you should have all these options to make the shopping experience better.
Now that you know what should be done before you raise the curtain on your online store, connect with a professional eCommerce website design company to get it done as soon as possible. Talk to the business consultants, state your individual requirements and relax on your couch. Your website will be delivered to you within the specified time. Best of luck for your online business!