5 Latest Mobile Apps Designed to Delight Millions of Users
For your mobile app to succeed, a smart business strategy, a pool of talented app developers and an excellent UI/UX design are the primary requisites. With Brand Maestro's expert mobile team at your service, you don't need to worry about finding the right source. In the overabundance of flat applications, we don't settle for good. We shoot for stunning, and that's where we can take you – if you're all set. The mobile metaverse we create include 5 vital factors:
Unique mobile business strategies
Effective agile app development
Great user experience designs
Complete product lifecycle management
Stand-out launch marketing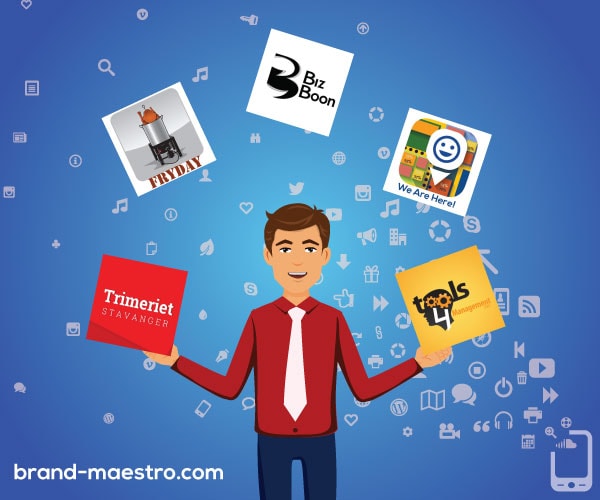 Our mobile development team constantly endeavors to meet the evolving needs of the current market scenario. Enterprises as well as startups can benefit from a UI/UX design model or a mobile makeover as we can deliver great results promptly and efficiently.
Let's take a tour to some of our latest killer mobile solutions on Android and iOS platforms, for different devices, meeting client specific requirements.
FRYDAY
It's an Android app that creates a personal food experience by helping you find the recipes you want. You can look through the popular Vegetables Turkey, Pork, Chicken, Fish and other recipes of various categories.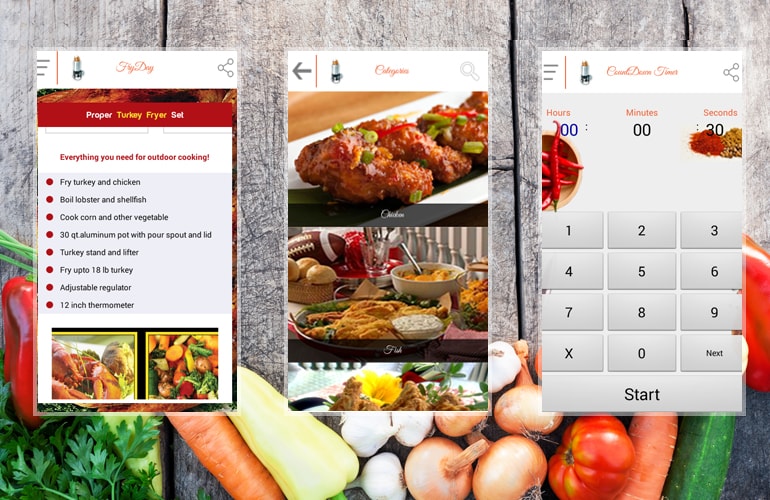 Tools4Management
Through this app you can have access to great business content and 500+ management and self-development skills with crucial business tools. Users can bookmark tools they are interested in for reading later on if they don't have time now. Via social media, the tools can be shared with colleagues and friends directly from the app. Also, every week new tools are added. The application is free to download and for users there are many free tools. However, if you need access to the entire tools4management tools and resources without any restrictions, within the app you can subscribe to the members club.
We Are Here
This app shares users' location. The locations are updated in every 5 minutes. Sharing your location while GPS remains activated assists other users to get a real and accurate number of users. The app is truly helpful.
BizBoon
It's a social networking app used to connect with businesses and people worldwide. You can connect, chat, store and share through this free business app. Your documents, images and videos can be stored on BoonDrive cloud storage and these can be shared with anyone through Facebook, Twitter, Email and LinkedIn.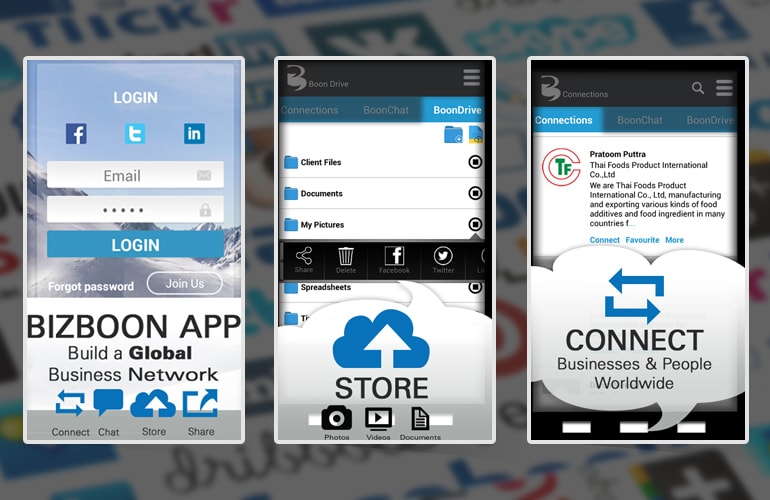 Trimeriet
This mobile app for iOS platform provides complete access to one's address, schedules, etc. It allows users the chance to check their schedules regularly, or see if there are any latest offer updates.
Doing the right mobile math works for us
Engaged users is equal to the right ROI. A successful user experience increases revenue by driving engagement and improving retention.
Brand Maestro is the leading provider of mobile designs that entice and retain our clients' end users. Besides having expertise in native and cross platform technologies, we our mobile technology professionals are specialized in using different tools and techniques such as iOS SDK, Android SDK, CSS3, HTML5, Core Javascript, PhoneGap, jQuery, etc. Our designs are fun and easy to use, intuitive and even addictive. We create mobile apps that are hands-down wonderful user experiences. We don't stop until we reach the excellence.
We test, analyze and optimize every app for maximum results. Contact us for an instant quote and invest in an awesome mobile app design from the start. Contact us and let's help you with your mobile app needs. Also, peruse our portfolio to see and believe our words.