Guidelines You Must Follow To Design User Friendly E-Commerce Website
With the development of internet based technology, eCommerce or internet based business is getting more and more popular, pushing the concept of conventional brick and mortar business to the back foot. Thanks to the significant amount of added advantages that are associated with this type of business, an increasing number of companies are getting into this mode of internet based trade. Besides, newer eCommerce companies are also coming up rapidly all over the world. In response to this new growing trend, a number of eCommerce web designing companies have spurt up and all these organizations are coming up with highly innovative and unique eCommerce website design concepts that are helping eCommerce companies to carry out their business proceedings in a seamless fashion.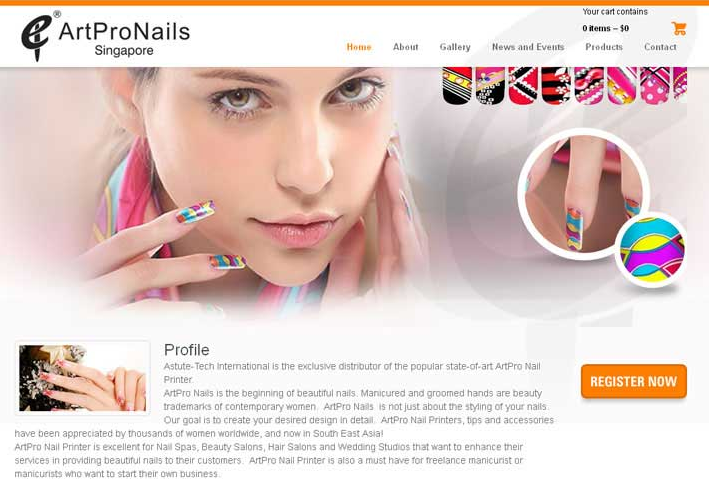 Now coming to these net based business web pages, they are designed with a specific objective of providing as much information as possible to the viewers about a particular type of product or service, along with the options for the consumers to purchase the product or avail the service online. They are also equipped with a safe and secured payment gateway system that enables the customers to pay online in a safe and sound manner. Because of all these technicalities that are associated with eCommerce website design concepts, they should be created in a specific way so as to ensure that the sites are able to fulfill all the objectives they are intended to.
Let us discuss some of the guidelines that will help in creating innovative internet based eCommerce website designs.
Keeping the navigation as simple & functional as possible.
Yes, this is the first and foremost criteria that you need to follow if you are in eCommerce site designing. People do not like too much complexity nor do many of them understand it. Hence, in the first place you need to keep things as straight and as simple as possible. Especially, when we are talking about the navigational aspect of a site in question, it needs to be simple as well as functional so as to keep the traffic engaged for a considerable period of time.
Again, talking about simplicity, there must be a right balance. It is imperative that you make sure you do not oversimplify things in your effort of 'simplification'. Too much simplification will seriously limit the number of options available to the visitors. You need to create menus and install a few navigation options that will make the available choices clear to the visitors.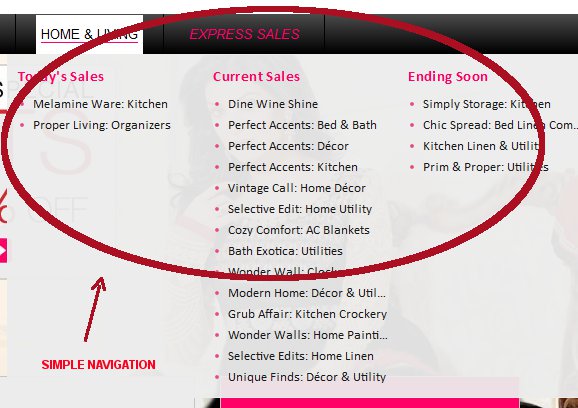 Keep into consideration various types of users.
This is another very important point that you need to maintain as and when you create a typical eCommerce website design. At present, people are spending a lion's share of their days online, thanks to the innovation of highly advanced iOS phones, Android phones, and the likes. When we use the term 'people' it includes people from all walks of life, having a wide range of taste and likings. Hence, the sites need to be designed in such a way that they lure people from every sect of the society. Also, the navigability needs to be simple so that even the ones who are not tech-savvy or who are trying their hands out for the first time face no problem in browsing. Here we can mention that there are mainly 5 types of people who browse these sites – individuals who eye for known-items for purchasing, people who do category search, shoppers who do bargain hunting, site visitors who browse for inspiration, and finally the ones who do one time shopping.
The content should be rich and engaging
This is another factor that needs to be taken care of, to guarantee that the website that is created is unique from all the angles. The content needs to be engaging, informative, as well as simple enough so that everyone can understand. It needs to be rich in highly pertinent and strategically used keywords, which makes certain that the site crawls up the page of search engines and remains there for a considerable period of time to attract enough traffic.
One of the eCommerce website design tips – A sound payment gateway system
There should be a sound payment gateway system that will ensure that the customers are able to make online payment in a safe and secured manner. The idea behind this is not just to ensure that people are able to carry out the online transactions in a seamless way, but to guarantee  that they are confident and are certain enough that their transactions are absolutely safe and their sensitive information are in absolutely secured hands. This not only increases the business flow, but also helps in creating a positive goodwill that does a world of good to the business in the short as well as long run.
Thus, following all these principles will surely make your eCommerce website design not only unique, but innovative as well, and that will go miles in luring traffic and turning them into prospective customers, thus earning handsome revenue at the end of the day.