HTML5 – The New Favourite of Enterprise Developers
HTML5 has taken the world of technology by storm. The latest version of hypertext markup language has caught the fancy of almost every enterprise developer. Every web development company is embracing its advantages. A recent survey conducted by Sencha reveals the fact that more than 55 percent of developers have shifted focus to this standards-based technology markup language. There is more to it. Do you know close to 70 percent of hybrid developers are using HTML5? The survey report emphasizes that next year the percentages will take an upturn and mobile developers are more likely to stick to traditional technologies for designing games only.
It is worth mentioning that HTML5 is the result of the joint venture of World Wide Web Consortium, also called W3C and Web Hypertext Application Technology Working Group or WHATWG. In 2006, both the giant organizations collaborated to come up with a new version of HTML.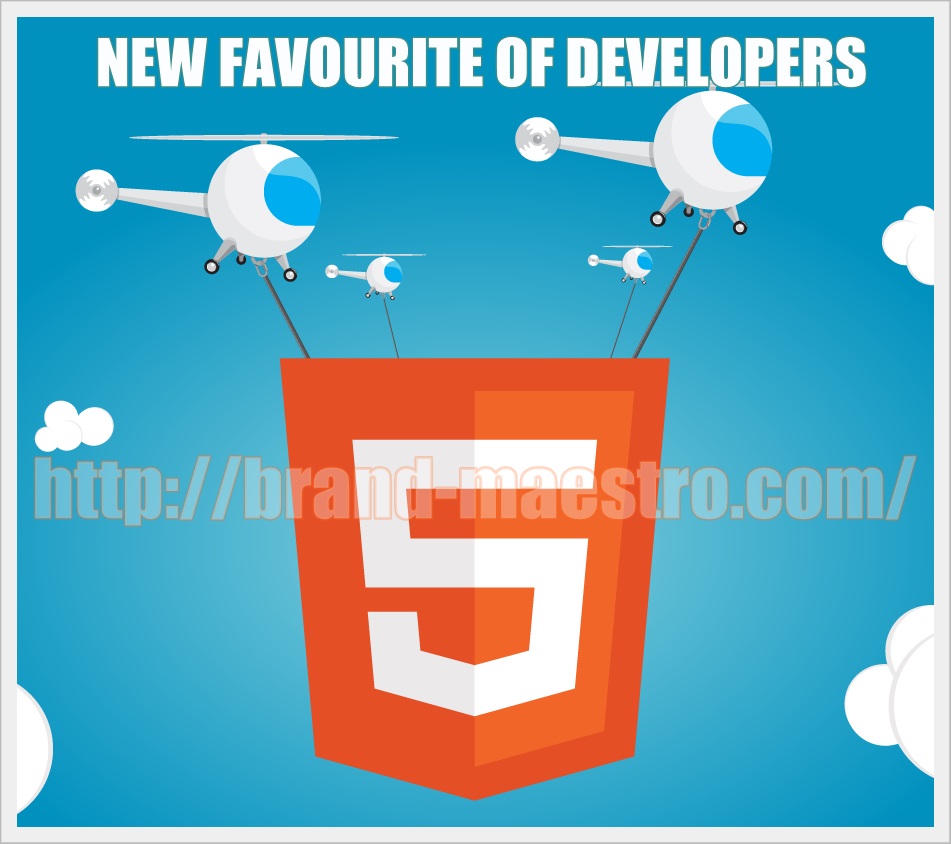 HTML5 enterprise application development is booming.

Web developers have a strong penchant for standards-based technologies. It is not the case that HTML5 is the only standards-based technology as CSS and JavaScript are there in the list. But, the surprising factor that the survey came across is that HTML5 is giving strong competition to the latter two despite the fact that it is much newer than the other two.
Reasons that make HTML5 the top choice.
Choosing HTML5 has its benefits. It caters to the major needs of every web development company. It helps to carry out the development work in one environment with advanced development tools. Developers can leverage its capacity to operate cross-platform and the development work is executed rapidly. Applications based on it are less costly affair. Also, there are fewer complications when it comes to coding.
HTML5 has a promising future.
It is the most popular development platform after Android and iOS. Michael Mullany, CEO of Sencha is also optimistic about the upsurge the technology will create in the next five to six years. He strongly believes that in the upcoming years, mobile native applications will be primarily used for games.
If you think it is only Sencha highlighting the sensation of the moment, HTML5, you are wrong. Flite, a reputed digital ad platform also stresses on the benefits an enterprise developer can reap from its use. According to one of Flite's report, HTML5 has become an efficient and trustworthy alternative to Flash and it is going to be the leading platform for ads in near future.
On the other hand, the report of Forrester Research emphasizes that more than 50 percent of developers rely on latest version of HTML to create web applications and develop websites. It reveals that when it comes to mobile app development, there is a tough fight in the minds of web developers; whether to go for HTML5 or stick to native technologies. This hints to only one thing – the former is the new best friend of web developers.
With several advantages and so many positive nods gathered from surveys conducted by esteemed organizations, there is no point why a web development company should not opt for HTML5.