I/O Highlights Google's Machine Becoming Smarter
Some people will disagree that Google I/O keynote 2015 was the flashiest among all. If you thought that people will jump out of reaction to introduce you to a new version of Google Glass, you are certainly left with disappointment. As an alternative, Google used its comparatively low-key keynote to publicize an evolutionary upgrade to its mobile operating system, a new attempt to introduce Android to the Internet of Things and several other new tools for developers to better analyze, monetize and advertise their apps.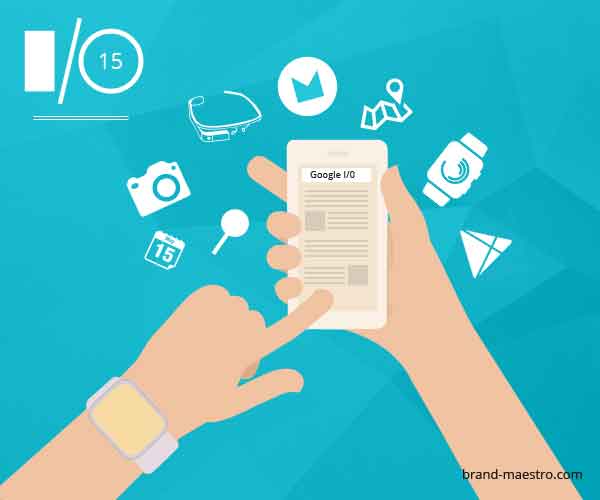 The 3 new items that stand out on the user side of Google's announcement were Now On Tap in Android M, Google Photos and the latest Gmail Inbox update, though it was not made public in the keynote. To some level, all of them require sound machine learnings proficiency, natural language understanding and vast Knowledge Graph database, where Google has put so much emphasis in recent period.
If you are in search of the best photo search engine available at present, nothing can beat Google Photos. Just type what you are searching, like nature, celebs or space and see what it discovers in your photo collections. Photos, certainly, is the separate version of Google +'s photo feature, which was capable of doing much of everything, but the search has further improved in this version.
Google's Now On Tap is proficient in understanding what is happening in an app and then provides you extra info related to the same and answers questions about it. In Google's demo, which fetched little bit appreciation from the viewers, the anchor played Skrillex on Spotify and not Google Music (quite odd), started Now On Tap and asked that what is his real name. To give the result, Google has to recognize what is playing in the app, understand who this 'his' refers to, and then explore in depth into the database to give the correct answer.
Inbox, which in some way went out of the sight from the keynote, now depends on some of its natural language understanding and knowledge to generate reminders automatically when it reads signals that someone is asking you to do something. It can also categorize emails and bundle them together in one group.
Microsoft has started doing a bit of this with Cortana of late, and surely Apple will not stay back in developing similar tools with attractive mobile app design. But at the end of the day, Google's tools and updates seem like they are a little ahead of the curve. Nobody, till date, has developed a project similar to Knowledge Graph with data related to billions of entities. And for good or bad, no one else knows as much about you and your online (or even offline) habits as Google. So, Google can utilize all this information concerning you and give you the most accurate results.
Google I/O 2015 keynote may be short of any actual surprises, but its 3 features – Now On Tap, Google Photos and latest Gmail Inbox update proves that Google is a few steps ahead of its competitors when it comes to develop customer-centric tools and apps. To update your info further, the latest 'what's next' as disclosed at Google I/O is a new mobile payment solution – Android Pay, which will be launched in the upcoming months. With Android Pay, consumers can make payment with their Android devices.
Google's hardware technologies have also not disappointed us this time. They also turned up with touch-sensitive fabric. This is exactly the type of technological innovative tech-savvy people were expecting. Google's ATAP (Advanced Technology and Projects) is much like Google Labs, but has more exciting hardware technologies and interfaces.