Are You Making These 7 Deadly Mistakes Of Web Development ?
With the world going online, an eye-catchy website is the need of the hour for businesses to stand out in the competition. With new trends in web design getting showing up every now and then, website developers are increasingly finding it hard to keep up their pace with the latest developments. Your website acts as a vital element in your marketing strategy that helps people to know more about your business, service or products and how it can benefit them in different ways. But, avoid these mistakes of web development if you don't want visitors to walk away instantly once they reach your website.
Irrelevant or Outdated Content
Do you update the content of your website on a daily basis? When the content within your website has not been updated for quite a long period of time, chances are high that your visitors will turn away and move to some other site. Apart from that, search engines also tend to prefer websites with fresh content which increases the chances of getting a better rank in search engine results.
Do you have a website design that looks professional from every aspect? Getting a website designed by some relative so as to save money is quite prevalent among business owners. But, such websites lack a professional image which is crucial for your business. A website designed by professionals makes use of videos, images and colors in an effective way that helps with better user engagement and visibility.
Designing without Purpose
The design of your website should be aimed towards a specific group of people for your business. Rather, the content within the website should be presented in such a manner so that customers feel that you are directly conversing with them and addressing to their needs. You need to do a lot of research to better know your target audience. Specific facts like their interests, age, income, etc. can provide you with a better overview of the audience you are targeting. For instance, if you sell women's clothes online then, maintaining a bold look definitely wouldn't do the trick.
Responsiveness Is the Answer
Smartphones and tablets are allowing people to communicate, conduct searches, etc. easily while on the go. This indicates that you need to have a responsive website which can be easily viewed across different devices so as to further leverage your business opportunities. In order to make sure that your website offers all the important features and functionalities on mobile devices, you should hire website developers who are well-aware of the various aspects of responsive web development. Graphics that may appear clearly on a desktop PC may not necessarily appear the same on a mobile device. Thus, it is your responsibility to ensure that users are provided with an enhanced experience on PCs, laptops as well as mobile devices.
Dig Out The Story Behind->
Your Website Loads Slowly
Usually it has been observed that sites with more than fifteen seconds of load time fail to engage visitors. If you have a website that is more likely to attract visitors during evening time when they are off work then, a slow load time is not something they will desire. Whether it is simple browsing or online purchasing, a fast loading website always remains the preference for visitors. People are hard pressed for time these days and they don't want unnecessary delays for the information they are seeking online or while purchasing a product. In case, you feel that your website takes too much time to load, contact your website developers immediately to take care of the issue.  
Is your website designed in a way that naturally guides the visitors to take some action? If not then, you may be losing out on potential customers. When a visitor reaches your website, there is a specific reason behind it. They may be searching for some information, product, service, etc. to take care of their needs. Therefore, chances are high that they if they like what you offer, they would want to contact you or even purchase products that you may offer. CTA can be available in your website in different forms like a quote, an estimate, email newsletter and more.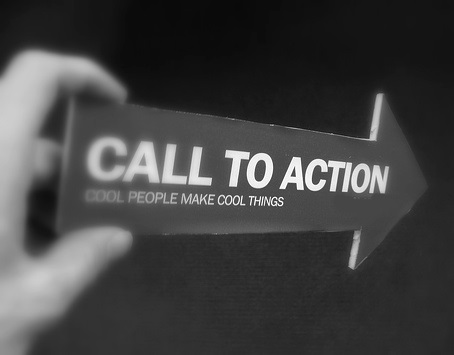 Broken Social Media Buttons
An incorrect or broken social media link is that last thing you want on your website that can totally ruin a visitor's experience. Not only does it hurt your reputation but, also doesn't provide a chance to your visitors to share or like some content they may like on your website. These issues need to be addressed as soon as possible to your website developers so that appropriate steps can be taken. After all, your website reflects your business objectives, messages and spirit.
So, You Can Conclude Like:

These are only some of the issues that you may be having with your website. However, these issues can be corrected easily and conveniently that will allow you to attract more visitors and increase your business growth.