NASA Announces Smartwatch Mobile App Design Contest
Currently, the usage of smartwatches has increased because these devices allow users to perform various tasks with ease. By using these devices, users need not resume travelling or incur other forms of expenses for fulfilling their needs. By seeing the growing demand of smartwatches, mobile app design companies are developing apps that are easily manageable and can be navigated seamlessly. For grabbing the maximum market share, app design companies are spending scores of money on research and development activities and they are educating users with various modules written in preferred languages. By studying the acceptance level of various apps among users, NASA has recently decided to improve the working conditions of its astronauts in space stations with robust smartwatch applications.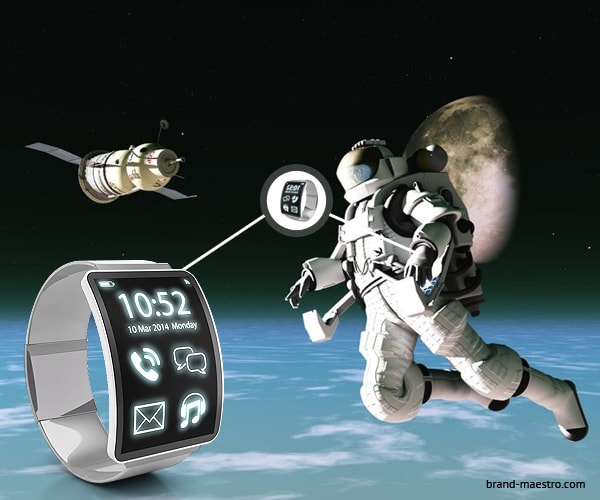 How NASA Plans to Fulfill Its Mission?
The main aim of NASA is to improve the efficiency of astronauts, when they are performing vital tasks in space stations. The US space agency is planning to deploy certain apps that will work well with smartwatches. Introducing smartwatch apps for astronauts will help them to perform tasks easily and quickly. For that reason, NASA has launched an app design contest to find the best talent.
Conditions of App Design
The app should generate suitable feedbacks against each action taken by astronauts
Suggest ways of improving efficiency during the work
Should run well on devices like Samsung Gear 2
In order to fulfill the app design goal, NASA will receive $18 billion from the US government. However, for finding the best talent, the department has declared the contest at a popular freelancing platform called www.freelancer.com . The freelancing site has over 16 million registered users and NASA is confident at picking up one or two contestants, who have the capability of accepting the challenge. As users prefer to use apps having user-friendly mobile application design, NASA has suggested that it is looking for an application, which will have superb user interface design and it should run well in devices like Samsung Gear 2.
The CoECI ( Center of Excellence for Collaborative Innovation), a department of NASA said that they are interested to explore the growing usage of the smartwatch technology and they are looking to deploy the technology for developing a smartwatch application, which will be helpful for astronauts. The CoECI further said that contestants should take up the challenge of designing the general user interface of smartwatch apps that can be easily operated on the International Space Station.
What Contestants are expected to do?
NASA has instructed to the contestants that it wants a detailed report of the mobile application design including layout features, interactive features, etc. NASA explained that currently, astronauts are using iPad or laptop for viewing timeline.
The App Should Provide Alerts
While designing the app, a contestant is required to incorporate warning and caution elements in the design. The app should display change in colors, when an astronaut faces problem in space station.
Time of Establishing Communication
The app should have the capability to inform the astronauts about the time when they can communicate with the control room through video or voice. Such alerts should be popped up on the timeline.
NASA has clarified to the participants that it wants information in one place, especially on the smartwatch, which astronauts are supposed to use during the voyage. The main aim of the future app is that by using the same, astronauts should be in a position to offer feedbacks, when they come up with important findings.
In order to provide a clear picture about the current scenario, NASA has shown some low resolution images of displays, which astronauts use currently. It has been found that those displays featured incomprehensible spreadsheet. Therefore, NASA is planning to develop an app that can solve the current issues.
As an app developer, you can reveal your talent by participating in this contest. The app design competition will end on September 9. Best of luck!