Top Mobile Apps to Supervise Your Business on the Move
Running a business may seem tricky for even the most expert boss. From drawing new business, to finances and hiring, there are scores of things that may become problematic over the course of a day. Especially, if you are busy with meeting after meeting, it can be practically impossible to keep track of the whole thing going on with your business in an efficient and structured way. Nonetheless, it can be simpler than a lot of people could think if you know where to get the right mobile apps to help out. Here are some useful apps to aid you run your business proficiently.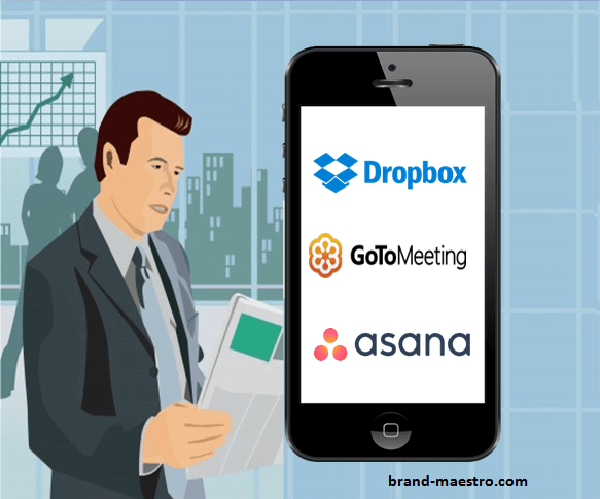 DocuSign
DocuSign is a handy application that takes a scanned document that lets you seamlessly apply your signature digitally to receipts, contracts, and other sensitive content from the smartphone. Besides solving any signature issues, it also allows you to easily send your newly signed contracts back to your office. This means you can make it to a sales meeting at the same time as someone on your team ensures the contract is good to go. Thus, you don't need to squeeze time out of your hectic schedule.
GotoMeeting
Do you often find it hard to make it to meetings on time? It may not more seem a herculean task for a business leader who's continuously away from the office and on the move if you have GoToMeeting. Thanks to the app for offering an excellent way to resolve such a problem. GotoMeeting app of Citrix is available on both iOS and Android. It lets you call in to your meetings including entire functionality of the desktop version. It can be treated just like a usual phone call, and listen to each person on the line perfectly. Now you can shun keeping colleagues waiting as you hustle back to the meeting room.
Dropbox
When you are a business owner on the run, bridging the gap between mobile and desktop is a real challenge. Among spreadsheets, word documents and images, it's hard to ensure you can access everything you require while you are on the go. There comes the significance of Dropbox. The platform helps you keep all your content in solitary place. Thus, you will be able to bring up documents, presentations, and other important files even when you are on the run. Available on Android and iOS devices, Dropbox assures that everything required to review for the perfect pitch is all the time available with you.
LinkedIn
For businesses, LinkedIn is an important place on social media, and this is especially true for C-level employees who want to turn out to be thought leaders in their field. The LinkedIn application ensures that you are up to date with the things your colleagues have to say regarding specific topics. It also allows you to share any of your opinion or on-site content that you wish for your peers to see.
Asana
Asana is your best bet when it's all about project management. Available for Android and iOS devices as well as desktop, it helps every person on your team stay productive and organized. The mobile app allows you to assign tasks to anyone in your team through individual email address and includes abilities to create all the projects with sub tasks, due dates, and notifications to the emails of respective employees so that everybody is on the same page. This app helps a business leader stay on top of everything that is going on at the business place while the person is away while letting you know who in your team could have some bandwidth for an upcoming project.