Latest Trends in Indian Mobile App Market – An Overview
Mobile app usage in India raised by 131%, as Indian mobile application usage outpaced global application usage. There is increasing demand for the internet as an all-round solution provider in India, where there is internet enabled cell phone subscriptions of more than 381 million.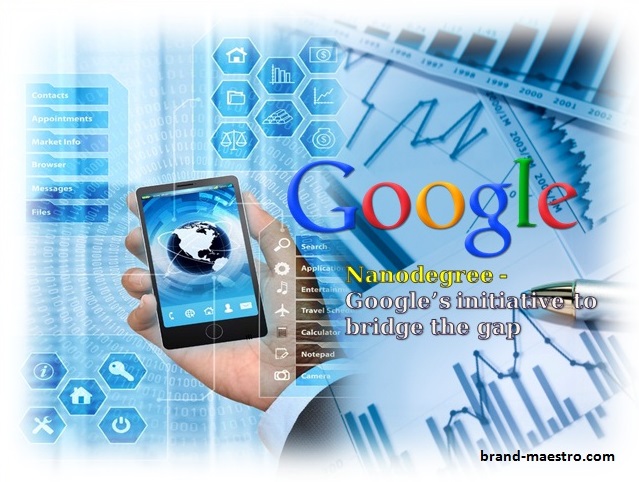 Google's initiative to bridge the gap for the app developer community
Google wish to make India a hub of high-quality mobile app developers by offering an easy access to learn and develop world class apps. Google in partnership with Udacity launched an Android Nanodegree intending to make this happen in India.
The Android Developer Nanodegree is an education program designed to assist developers in learning new skill sets and grow their careers. This course will help developers make a new career in a few months on any device from anywhere at their own pace.
As recently stated by Google, India has the world's second largest app developer population with 3 million coders. With 4 million developers, it has the prospect to become the largest developer population by the end of 2018.
The program will cover basics to advanced development skills along with Google Play services as well as material Design. Real-life projects, like using Google's services to develop applications and designing a media player are going to be graded by a worldwide network of 300 code reviewers.
Fastest growing Indian mobile app market
Mobile application development has evolved extremely well in the global ecosystem. With iOS and Android already in market, the new players like Ubuntu and Mozilla are creating a niche for themselves in this progress.
A detailed study of the app market in India throws up interesting observations and figures. The prevalence of smartphones along with the availability of data plans and nature of app-usage in the country testify to the fastest growing phase of Indian mobile app market.
Facts and figures
Let's have a look at some findings of the latest mobile application developer survey.
Nowadays, only 2% of the applications built in India feature in the top 1000 apps internationally. Google's objective is to increase this to 10% in the next 3 years.
According to research reports, the total number of smartphone users in the country is likely to be approximately 400 million, by 2016.
The number of Indians with 3G subscriptions is also on a firm upward spiral. These findings, in turn, imply a huge and potentially rewarding market for advanced mobile applications in India.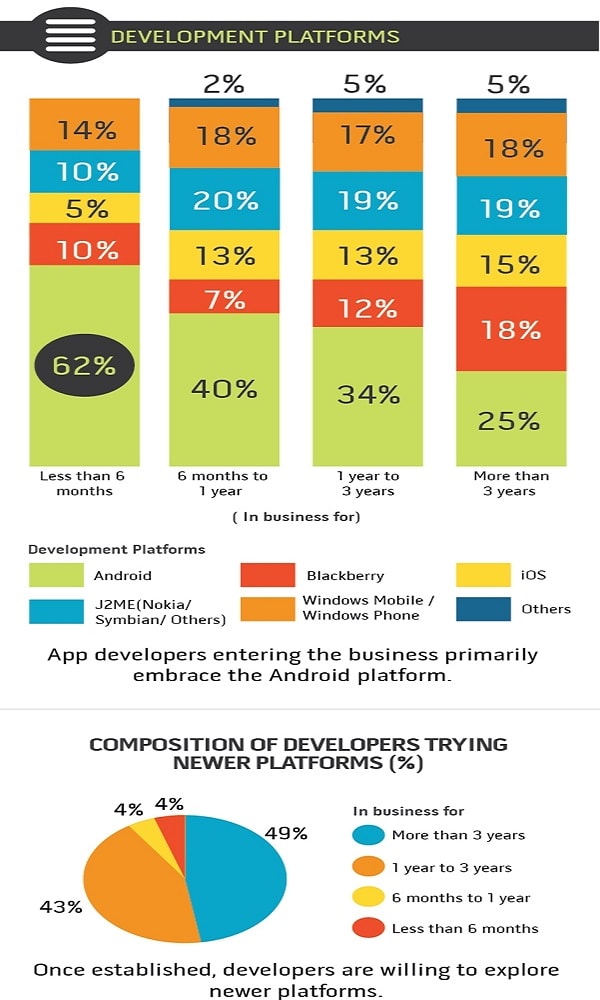 As per the study conducted by LinkedIn, India features in the world's top 5 mobile app markets in terms of growth prospect and potential profitability.
Together with Android and Blackberry, Apple iPhones are also setting off to make their presence felt in the country.
With the quality of the VaS (value-added services) dleivered by the mobile companies also getting better constantly, Indian users seem to be all set to welcome apps in their handsets in a finer manner within the next 2 to 3 years.
With the emergence of numerous mobile app development companies and the launch of new smartphone apps on a regular basis, the Indian app market holds a significant position in the globe.
The market for mobile apps is anticipated to go beyond Rs. 2600 cores in a couple of years.
One of their primary concerns is to be able to maintain a good user experience for customers. 90% developers are integrating or planning to integrate social network within the application as Social Media integration help generate higher engagement and provide more exposure to an application. Also, Indian developers focus more on the entertainment category, games and Multimedia apps. Thus, from current discourse, we can clearly say that app developers in the country are on a mission to take this growing industry to the next level.