Check Out 10 Latest eCommerce Software for Smarter Results
So, you have got a big project of developing a stunning eCommerce website. Congratulations to you at first! Creating an eCommerce website is an exciting and challenging task. If you are well-versed with the tips and tricks to overcome the challenges, your job will be really interesting. Your goal is to offer your clients the best eCommerce solutions. You need to choose the most appropriate eCommerce software in order to build the website. In case you are in a fix regarding which eCommerce software platform to pick, you can browse through the following list of top ten eCommerce software platforms in present times.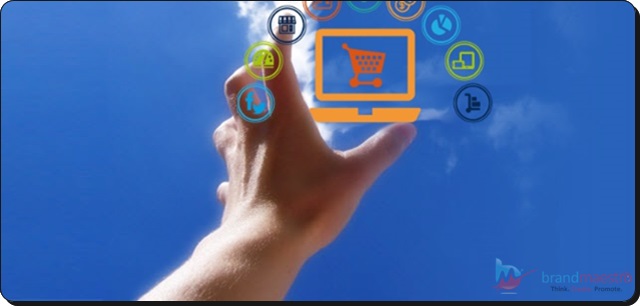 Top Ten eCommerce software platforms :-

#1 Infusionsoft = An awesome combination of eCommerce, CRM and email marketing, Infusionsoft is the latest fancy of ecommerce developers and most preferred by small businesses. Multimedia marketing management, embedded keyword and metadata fields and referral program management are the superb features of this software.
#2 Magento = Big companies and the developing ones can rely on Magento for complete and seamless eCommerce solutions. Suitable for use to handle back-end as well as front-end operations, the software helps to create great user experience. The Magento eCommerce software is compatible to multiple device types and equipped with a bevy of features.
Customer categorization


Personalized shopping experiences

Customer loyalty plans and prizes

SEO

Targeted marketing

Programmed notifications and reminders

Gift registry and gift cards

Option for custom coupon creation

Product recommendations

Wish lists

More than one payment and shipping options
#3 Shopping Cart Elite = Essentially, a desktop application, Shopping Cart Elite is a range of software products that have been designed intelligently to cater to different firms, be it large-scale, mid-level or small-sized. It assimilates a website's administrative back office with a sophisticated online store-front. It is compatible to HTML5 and it offers themes and templates that can be easily customized. With the use of this software, you can crop and resize images and take advantage of the excellent features of round-the-clock complete backups, data import and data mapping, employee management and catalogue maintenance and many more.
#4 goEmerchant = For a small business, goEmerchant is perhaps, the perfect and most cost-effective eCommerce solutions. Starting from shopping cart software, domain name registration, online merchant account, secure payment gateway, website hosting, eCommerce hosting and advertising tools, it offers a wide range of tools.
#5 Shopify = With Shopify, it becomes easy to create a shopping portal that looks nice and works fine. Take a look at its features mentioned below to believe in its excellence.
Fast and easy registration and a free trial period of 30 days

Assimilated with more than 65 payment gateways

Custom creation of promotions

128 bit SSL encryption

Analytics to keep track of shopping portal's performance

Impressive hosting

Easily customizable web and mobile store templates counting to more than 100

Constantly including new features at no additional costs

Automated backup of customer and store data

Shopify iPhone application to help customers browse and shop on the go
#6 LightCMS = Building a clean and simple e-commerce website is easier with LightCMS. The specialty of this eCommerce software platform lies in its smart integration of eCommerce and website features and its easy-to-use tools. It has got many features and the most highlighting ones include the drag and drop content editing, drag and drop form builder, Facebook Open Graph integration, secure shopping cart and checkout and top-tier cloud hosting.
#7 Intuit Websites = If you find coding full of hassles, you have every reason to be elated with Intuit Websites. You can take advantage of a ready-made design and customize it according to your requirements. It also provides web hosting and requires zero coding.
#8 Galaxy Web Links = Another favorite choice for small businesses regarding efficient eCommerce solutions is Galaxy Web Links. With the help of this platform, you can materialise your client's vision of a simple and elegant eCommerce site. The striking features of Galaxy Web Links are
Mobile-friendly website

Online marketing

Affiliate marketing

Facebook marketing

SEO

PPC advertisement

Analytic consulting

Responsive email design and delivery

A/B testing

Analysis of customer behavior

#9 Zoho Sites = Zoho Sites has been specially designed to aid small businesses create eye-catching and user-friendly eCommerce websites. It comes with a drag and drop website builder and built-in third-party app integrations and offers support for Google AdWords, Google Analytics, Google Maps, Google+, Facebook, YouTube, Twitter, Picasa and Flickr.
#10 NetSuite SuiteCommerce = Do you know which the sole cloud business management system is? It is NetSuite SuiteCommerce. It boasts a responsive design and offers the option to integrate the online store with operational systems. In addition to this, there is more than one web store in a single platform. Users can benefit from several payment options and multi-language feature.
So, these are the top ten eCommerce software platforms for perfect eCommerce solutions. Go through your project, understand your client's vision and choose the best one from the list to get started with confidence.