E-Commerce vs Retail – can both survive?
E-commerce is growing. But is it going to take over retail? On the hindsight it is a fact that shopping has changed its ways. As technology keeps improving and its use becomes rampant, the modes of shopping are undergoing changes too. The rise in the use of smartphones has changed the way businesses in which businesses are carried out today. With emails simple tasks can be done like comparing the prices between stores and the receipts can be sent via emails. But to predict that retail is already dead is a far-fetched statement.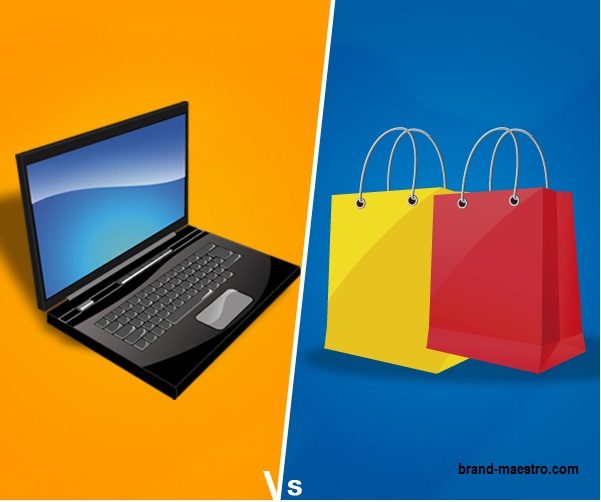 Pros of E-commerce

Of course there are issues with retail. The web is a serious and a giant competitor mainly because it offers a huge array of products that are comparable and often provided at lower prices. Moreover, there is a 24X7 access and they also offer free shipping. As far as electronic goods are concerned, a shift has been observed to the online stores. This is where the mobile devices play an important role. These are instrumental in driving online shopping in bulk. There is an ease of usage where e-commerce websites are concerned. Forrester, way back, had released a project on online retail forecast that predicted huge sales as far as e-commerce sales are concerned. The numbers, however, were not surprising. It was expected that the figures for online shopping would eventually reach the skies.
How is physical retail faring?

Does rise of ecommerce means death knell for physical retails? Presently it does not seem so. The analytics that were being projected for e-commerce stores previously are now being predicted for the physical retail. Stores are increasingly bridging the gap between physical and digital worlds. There are certain companies, like, RetailNext that are developing computer programs that would provide all necessary information about how the consumers are interacting with stores. Such insights are helping the stores in improving their layouts.
Here are some of the ways in which the retails are growing gradually –
– Use of technology

GPS or beacon integration is one technology that is being increasingly used by the physical stores so that they can gain from it. By leveraging location data from a nearby store will provide them an opportunity to fulfill their customers' needs better. If e-commerce stores are gaining prominence with the use of technology, so are the physical stores.
– Customizing shopping experience
Customization is, probably, one of the key factors in deciding the fate of the retail shops. Owing to the tough competition from the online stores, it is important to navigate into the unfamiliar territory. They are, nowadays, allowing the customers to enjoy facilities, like, home delivery so that the customers can easily avoid busy streets. In fact, they are also offering value add-on services like personal shoppers through mobile concierge systems.
However, there have been certain adverse effects on retail. For instance, retail real estate is almost dead. Real estate brokers and landlords in several parts of the world state that there is low demand of retail real estate. As a result in such cities there is an opportunity for building shopping centers. However, another reality is that there are cities people are not even going to the malls. As a result, the malls are dying. On the other hand, the indoor malls are doing pretty well. So how can one predict such changes?
Physical retail is changing trends

Can you skip going to spas? Retails will survive in the forms of pet daycare to wellness spas. Physical retails are adopting newer methods in order to reach out to the target audience.
Navigation – As mentioned before it is necessary to provide an easy shopping experience to the customers. Moreover, just because there is an online store, it does not mean that it had been designed with the users in mind. E-commerce website design has its downhill as well.
Mobile devices – Physical stores, too, are foraying into online business so that their customers can find them online. Their advantage is that they are offering more options – both physical and online. While they are taking advantage of the mobile devices, they are also ensuring better customer services.
Providing off-line services – In order to stay in the competition it is essential to beef up the certain services including customer services. People are more non-traditional in their approach when it comes to shopping. Showrooms, pop-up stores, etc are good strategies for the physical stores. Whether it is new or old customers, it is essential to create an all new experience for the consumers.
Is e-commerce dying then?

Of course not. Forrester was quite right in its projections. E-commerce is here to stay owing to the benefits it provides. However, it is too early to state that physical retail has reached its tail end. The future of e-commerce is bright provided it can keep delivering an impressive customer service as well as an assortment of products.
Finally, the future of retail lies in the amalgamation of proper design and utilization of shopper data and analysis. These are essential to provide an effective shopping experience. As long as physical retails provide the same, it will surely survive.