Does a Marketer Need both Responsive Website and Mobile App to Run a Business?
Immense usage of mobile devices has changed the perspective of web browsing. The trend is increasingly leaning towards the mobile users who prefer to browse web on their devices rather using a desktop or laptop. In such a situation, a question arises, whether a business house needs a responsive website or a mobile app. Or it needs both?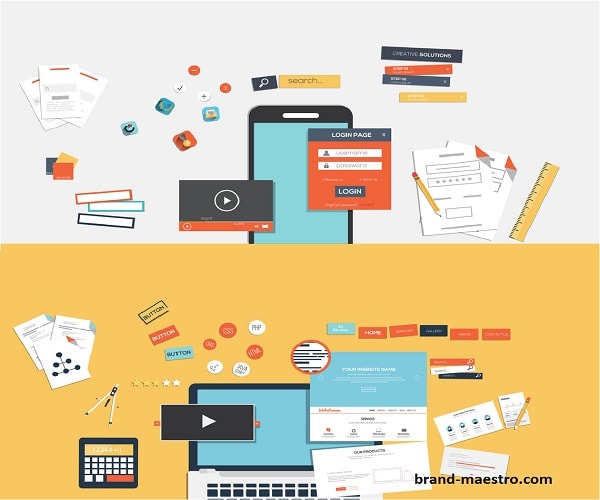 The Real Picture
A non-responsive website fails to perform its best on mobile devices due to screen compatibility issues. It means a user will not be able to view the website's attributes properly on a mobile screen, if it is not responsive. Thus, the answer to this problem can be sorted out by deploying responsive web design solutions that offer easy navigation and results in maximum sales conversions.
Some marketers have found that consumers love interactions through which they want to convey their requirements and get those sufficed as soon as possible. This gap can be filled by the deployment of mobile applications that offers seamless completion and fulfillment of set goals.
Here Lies the Debate
One school of thought professed that a marketer should have both responsive website and mobile app. Whereas another sect says that it is wise to have the responsive website first in order to make the consumers aware of the brand an its utility. Then go for developing and deploying mobile apps. The reason is that it becomes an expensive affair to go parallel for developing two platforms.
How to Build an Efficient Mobile First Strategy?
If you are into non-technology business and wish to deliver your offerings through technology driven platform, then it is tough to decide whether you want to go for an app or a website first. Take your time and learn how your target audience behaves.
Think, what are the best possible ways you can reach them? You have to consider regarding how you can simplify their tasks that they perform often. When you have found answers to these issues, you can easily decide the best ways of offering solutions through mobile or web first strategy.
Whether you require both responsive website and mobile application also depends upon the offering you have devised. For example, if you want to educate your customers for using your products, you can develop an app that offers guidelines and such application does not consume any bandwidth to become functional.
You can see that in order to engage your customers through your offerings and to make them loyal to your brand, both platforms are required. The app platform turns into a value added service.
The Best Way of Developing Mobile Applications
You already know that smartphones come in various styles and shapes. Due to varied screen sizes, compatibility issue arises, which can be sorted through responsive web design. However, these phones work by using various operating systems. For that reason, you have to ensure that the app, which you deploy, runs well on these devices.
At the initial stage, you should go for developing responsive site. You need to add certain analytics tools, through which you can know about the devices used by consumers the most. Then you can resume the task of the application development that fits well with the operating system of the device. With proper mobile application UI design, your target audience can suffice its needs happily.
The bottom line is that you require both mobile app and responsive site for building a strong brand value and engage your customers for sufficing their needs.