How Mobile Apps Will Change in 2015?
Irrespective of what kind of business you own, the mobile apps have become instrumental for both B2B and B2C. Mobile apps are no more trendy. In fact, they are necessary. If you are not going mobile, then you will lose out on potential customers. Some of the most successful businesses like Amazon, Zomato, etc have gained immensely with the help of mobile apps. While every business has a loyal band of followers, they also need to acquire more customers in order to grow. Impulsive buying in consumers is a common aspect. Mobile apps help in taking advantage of this aspect as these allow the consumers to buy from anywhere, anytime. But the big question is should you become comfortable with the fact that mobile apps are vital to digital strategy or gear up for more changes? Well, change is constant and more so for businesses. Brands are required to adapt since both technology and marketplace will keep suggesting new directions.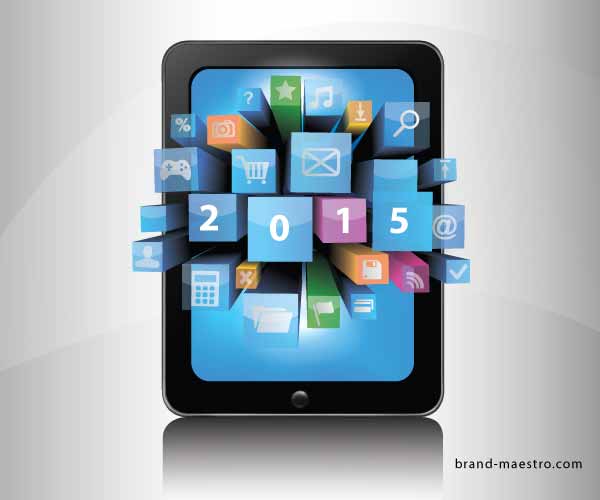 Here are some of the changes that mobile apps will definitely have to face –
Apps will be increasingly targeted

Initially when the companies began developing apps, they used to serve multiple purposes. Whenever an extra feature was possible to fit in, it was upgraded. That is how the apps underwent changes. Similar rules will be applied for mobile apps as well. These will serve the purpose of tools so that they can serve certain targeted needs. For B2C the apps are getting increasingly crowded. Hence, it is preferable that companies develop apps that are more specific. It becomes easier for the customers to get the proper value out of that app.
On the other hand, for business to employee or B2E, the driving force is the consumerisation of IT. Technology is being applied to along with mobile strategies in order to develop interactions with tools focused on businesses. These interactions are based on how people are regularly using their phones. One of the glaring examples in this regard is Facebook. A social media networking site that was initially used for chatting and sharing photos, it has grown beyond the personal factor and taught people to think differently when it comes to using a social media platform from their handheld devices.
Shelf lives will get shorter

As the trend for growing mobile apps for specific purposes grow, the businesses will get used the idea of apps with shorter shelf lives. Previously such a trend was completely unheard of owing to the investments that were required to make for app development. However, with the rise of third party app platforms it has become easier to develop apps. As a result, the organizations can introduce new mobile apps to the customers easily and these are modeled to meet short-term goals.
The fashion brands, for instance, create catalogues pertaining to the trends of a particular season. In order to stay updated they have to introduce a new one for the next season. For an industry like this, the short term mobile apps are of great use.
Concentrate more on marketing

If the current trends are followed, apps will evolve as another tool for marketing. On one hand, the web and social media will remain important to business, the mobile apps will help the marketing campaigns to introduce unique qualities. If you are targeting a device that always lies with the consumers, there is a huge potential to leverage several factors including messaging, location, photo-sharing, etc so that more engagement can be built.
Right communication to become the key
In order to maintain the user engagement it is essential that each of the apps the right communication frequency. Whether a business is trying to reach out to five people or millions of consumers, communication is crucial. If you are opting for internal sales apps, the updates regarding your business will be on a regular basis so that it is easy to communicate regularly with the help of internal sales apps.
For B2E more apps will flourish
This is particularly true for internal applications and B2E. Mobile apps are being considered as a major tool for these enterprises. As result, more number of mobile app designs are taking place. This shows a shift from the earlier trend where the mobile apps were considered merely as a broadcast mechanism that was meant for target specific groups of people.
The consumers are becoming more used to the mobile apps. Besides the mentioned changes the apps in future will also incorporate feedback mechanisms and new ways for users so that they can take part in a two way communication.